Visión
La Plataforma de Recursos sobre Agua, Energía y Seguridad Alimentaria
La Plataforma de Recursos Nexo es el principal espacio virtual que gestiona y comparte información clave en relación con la temática del Nexo de Agua, Energía y Seguridad Alimentaria (el "WEF Nexus", por sus siglas en inglés). Este espacio permite a los profesionales, investigadores y responsables políticos pensar más allá de sus sectores específicos para que el acceso al agua, la energía y los alimentos pueda ser garantizado.
Le 26 août 2021, le projet Frexus de la GIZ, en collaboration avec le gouvernement des Pays-Bas, l'IHE Delft Institute for Water Education et le…
How can funding for integrated natural resources projects be leveraged? And can the WEF Nexus approach facilitate access to much-needed investment in…
The NEX-LABS project has issued a call for applications to select 20 researchers and innovators who are developing solutions that address the Water…
Centro de Conocimiento
La Plataforma de Recursos Nexo te ofrece información clave orientada a la acción
La Plataforma Virtual de Recursos Nexo capacita y permite a los responsables de formulación de políticas, profesionales e investigadores hacer realidad el pensamiento Nexo con una serie de recursos, tales como artículos especializados, capacitaciones y videos. Nuestro centro cuenta con una amplia gama de recursos que pueden apoyarle e inspirarle a poner en acción el enfoque WEF Nexo.
Nuestro enfoque Nexo
El enfoque del Nexo entre Agua, Energía y Seguridad Alimentaria tiene como objetivo asegurar el suministro de estos recursos
En el siglo XXI, la demanda mundial de recursos naturales se ha vuelto más apremiante que nunca. El enfoque Nexo entre el agua, la energía y la seguridad alimentaria tiene por objeto asegurar el suministro de estos recursos mediante el reconocimiento de las sinergias entre estos sectores, así como los potenciales "trade-offs".
Conozca nuestra Misión
From the archive: How Agrifood Firms are Building New Business Cases in the #WEFNexus by @FAO @reeep

The nexus adds value! Firms in the agrifood sector can mitigate risk, reduce costs and raise productivity through nexus thinking. 👉https://t.co/CisE9gIg5u https://t.co/SLMHIYeEgs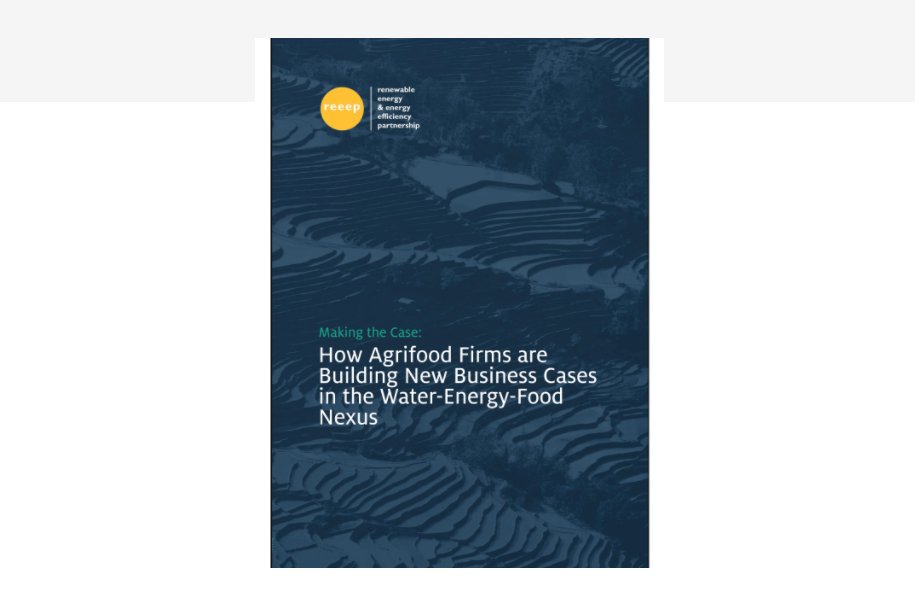 Diálogos Regionales
Las cinco regiones del Programa de Diálogos Regionales de Nexo son: