Nexus News // Groundbreaking but not a Universal Solution: Renewable Energy in Irrigation.
By Claudia Ringler and Zain Muhammad Akbar. Solar pumps instead of fossil fuels improve access to irrigation in remote rural areas. But they are also a temptation to consume more groundwater.
Solar panels in the Indian state of Haryana in 2014. Since then, the price has fallen. © Prashanth Vishwanathan / IWMI
This article was first published at the Global Food Journal (Welthungerhilfe) and can be found here.
Although renewable energy does not yet to play a major role in global irrigated agriculture, this breakthrough technology will transform agricultural irrigation. However, it is not in itself a universal solution and will likely exacerbate water scarcity.
Irrigated agriculture is becoming increasingly important for food security and climate resilience in a rapidly warming world. Irrigation already supports about 40 percent of global food production on just 20 percent of total arable land. It helps maintain agricultural production despite increasing climate change, including droughts.
There have been dramatic changes in the irrigation sector in recent decades: From the 1960s to the 1990s, large-scale surface systems supported by dams and canals predominated. Subsequently, there was a radical turnaround; today, growth in the irrigation sector is based primarily on smaller, groundwater-fed systems financed directly by farmers. These systems are operated by either hand, diesel or electric pumps.
About 35-40 percent of all global irrigated agriculture is now groundwater-fed. Because of the energy used, this contributes significantly to greenhouse gas (GHG) emissions. In India, for example, groundwater irrigation is responsible for an estimated 8-11 percent of total emissions.
Electrically powered pumps, which are generally more efficient and less expensive to operate, are rare in low- and middle-income countries, where access to electricity in rural areas is unreliable. For example, an estimated 600 million people in sub-Saharan Africa continue to live without electricity. While electrification in rural southern Asia officially stands at 98 percent, often there is still no electricity; many poor households cannot afford connecting to the grid.
The lack of access to electricity or other renewable energy sources has a negative effect on the development of irrigation infrastructure, agricultural processing centers and cooling facilities. As a result, nutrient-rich crops such as fruit and vegetables, as well as food of animal origin such as milk and eggs, are less widely available in markets and households. At the same time, the high and fluctuating cost of diesel fuel due to repeated price crises restricts the use of diesel pumps by poorer farmers.
Solar-powered pumps as a solution?
One possible solution to this dilemma are solar-powered irrigation pumps. Over the past decade, the cost of solar panels has dropped dramatically, allowing wealthier farmers to purchase their own solar irrigation pumps. Solar irrigation systems avoid the use of dirty fuel and improve access to irrigation remote rural areas where neither electricity nor diesel is available.
Given that the capital investment costs for solar-powered irrigation pumps are much higher than for diesel or electric pumps, they have not yet become widespread. Solar panels to pump water for one hectare from a depth of 15 to 20 meters can easily cost US$15,000. Even in India, which has several subsidy programs for solar pumps – covering up to 90 percent of the cost of the pumps – only 0.5 million out of a total of about 30 million pumps used in irrigation have been replaced by solar-powered pumps. In addition, because of higher subsidies for larger pumps, farmers there are often only able to purchase oversized systems that pump more water than is needed for maximum irrigation.
Farmers in southern Africa, on the other hand, often buy undersized systems because they simply cannot afford larger solar panels.
The Use of Groundwater is rising – and the Water Table is falling
However, increasing dependence on groundwater for irrigated agriculture has led to a lowering of water tables. In more and more countries, groundwater resources are being overexploited by withdrawing more water from water-bearing strata than is being resupplied.
Moreover, given the high investment costs compared to accessing surface irrigation, increasing groundwater irrigation reinforces social inequalities.
Richer farmers are more likely to be able to afford motorized pumps and, when groundwater levels drop, to drill even deeper wells, which can at times even inhibit access drinking water. The challenges of groundwater depletion and degradation are exacerbated by solar pumps: without recurring (diesel) costs, farmers can pump as much groundwater as they need, further accelerating groundwater depletion.
Solar pumps in Punjab, Pakistan
In Punjab, Pakistan's most important agricultural region, the opportunities and risks of solar-assisted irrigation are clearly visible. To boost the use of solar pumps, the provincial government launched a subsidy program in 2012. At the same time, to reduce the risk of falling water tables, farmers must also install a drip irrigation system in addition to the solar pump.
From discussions with farmers in May 2023 during a workshop on solar irrigation at Khwaja Fareed University, recorded by the NEXUS Gains Initiative, it quickly became clear that the subsidized system, which is coupled with various additional fees and taxes, is more expensive for farmers than a solar pump on the open market. Three-quarters of the participants felt that only large-scale farmers benefited from the government subsidy program. In addition, drip irrigation is only suitable for a few crop varieties and maintenance costs are high.
However, the program did gain support from fruit and vegetable growers who previously did not have access to irrigation, as well as farmers with sandy soils. But even without subsidies, farmers in Punjab are increasingly investing in solar pumping systems. The main reason are rising energy and other agricultural production costs, according to a survey by the International Water Management Institute of 300 farmers who had purchased such systems. The survey was conducted in conjunction with the Solar Irrigation for Agricultural Resilience (SoLAR) project supported by the Swiss Agency for Development and Cooperation.
Workshop participants cited a number of factors that have a negative impact on the purchase of solar pumps. These include inferior solar panels and associated equipment, a lack of standardization of pumps, and the high initial cost of solar pumps. In addition, banks and other financing institutions do not offer financial products for the purchase of solar pumps, but instead continue to provide loans predominantly for low-cost fertilizers and seeds.
Participants were also aware of the threat to the water table. More than 80 percent said that groundwater levels had declined over the past decade, and 72 percent believed that solar pumps (compared to diesel pumps) would further deplete groundwater levels.
How can solar energy be better embedded in irrigation?
To advance renewable energy, solutions must be found that simultaneously meet social, economic and environmental targets. The CGIAR NEXUS Gains program focuses on making renewable energy technologies accessible to poorer farmers in South Asia and sub-Saharan Africa.
To this end, the initiative addresses several topics:
Firstly, it is important to provide better information on renewable water resources, as well as to collect data on optimizing the size of rural renewable energy systems. Inappropriately sized systems either cost too much or produce too little energy. Dimensioning can go hand in hand with standardization of renewable energy equipment.
The second step is to strengthen the political and financial environment for renewable energy systems. Business and financial models need to be developed that are attractive to poor farmers. This includes providing farmers, and especially women farmers, with comprehensive information about available financing options and access to sources of finance for renewable energy systems.
Third, it will be necessary to increase investment in rural renewable energy systems that support productive use. This will allow the cost of systems to be recovered, even without subsidy programs that reach only rich farmers.
In addition, local institutions need support in better groundwater management so that rural communities can manage their groundwater themselves.
IFPRI and NEXUS Gains are also working on this difficult issue, with a project in India supported by the German government and others. It aims to improve local knowledge and understanding of groundwater systems and support collective management of groundwater resources.
As a final, overarching step, governments and other investors must overcome acting in isolation. Interventions in the energy, water, and food sectors should not be viewed in isolation and separated from each other. It must be ensured that investments in renewable energy improve both water and energy supply as well as food security (ideally simultaneously) without harming the environment. Only then can the benefits of irrigation with renewable energy be realized fully and sustainably.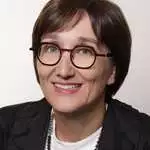 Claudia RinglerInternational Food Policy Research Institute, Washington DC, und Co-lead NEXUS Gains Initiative
Zain Muhammad AkbarInternational Water Management Institute, Pakistan and NEXUS Gains researcher on renewable energy systems